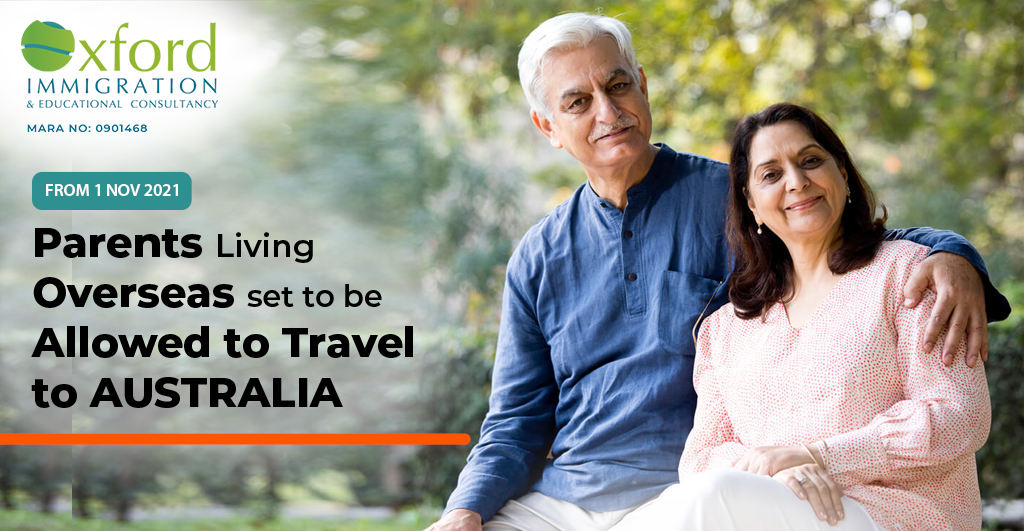 Most important announcement in Australian Immigration is to to classify the parents of Australian citizens and permanent residents as immediate family, opening the door for them to travel into the country, has been met with much awaited relief and excitement amongst Australian Residents and Citizens.
As earlier parents born overseas were not considered or not eligible to apply for a COVID-19 exemption to travel into Australia because they were not considered immediate family.
What is New
The rule change will allow parents of Australian citizens and permanent residents to return to states and territories that have reached 80 per cent full vaccination targets.
The Announcement
Prime Minister Scott Morrison made the announcement on Friday, saying it will be good news for many in the country.
"I know that will be very welcome news to Australians right across the country who were hoping to be reunited with their family members, their parents who are overseas," he told reporters.